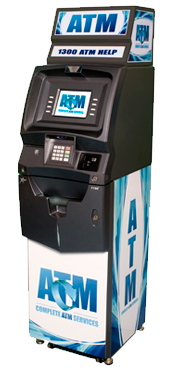 Xtremo Series
Introducing the Xtremo X-7100, X-7200 and X-7400 models.
Its compact size ensures that this reliable and easy to use ATM will fit easily into your business premises.
Featuring a fast 15 second dispensing time and a choice of one cash canister, two cash canisters, 4 cash canisters or a rear loading machine, the Xtremo series of ATM is all you will ever need. View image galleries of the Xtremo range: X-7100, X-7200 and X-7400.
Wireless
The X-7100 utilises a wireless GPRS modem for communications, so there is no need for additional telephone lines. A regular electrical power point is all that's needed to power the machine.
Xtremo ATM Technical Overview
A technical overview of the Xtremo Series ATMs and its components from Complete ATM Services.
Find out more about Xtremo ATMs